Geography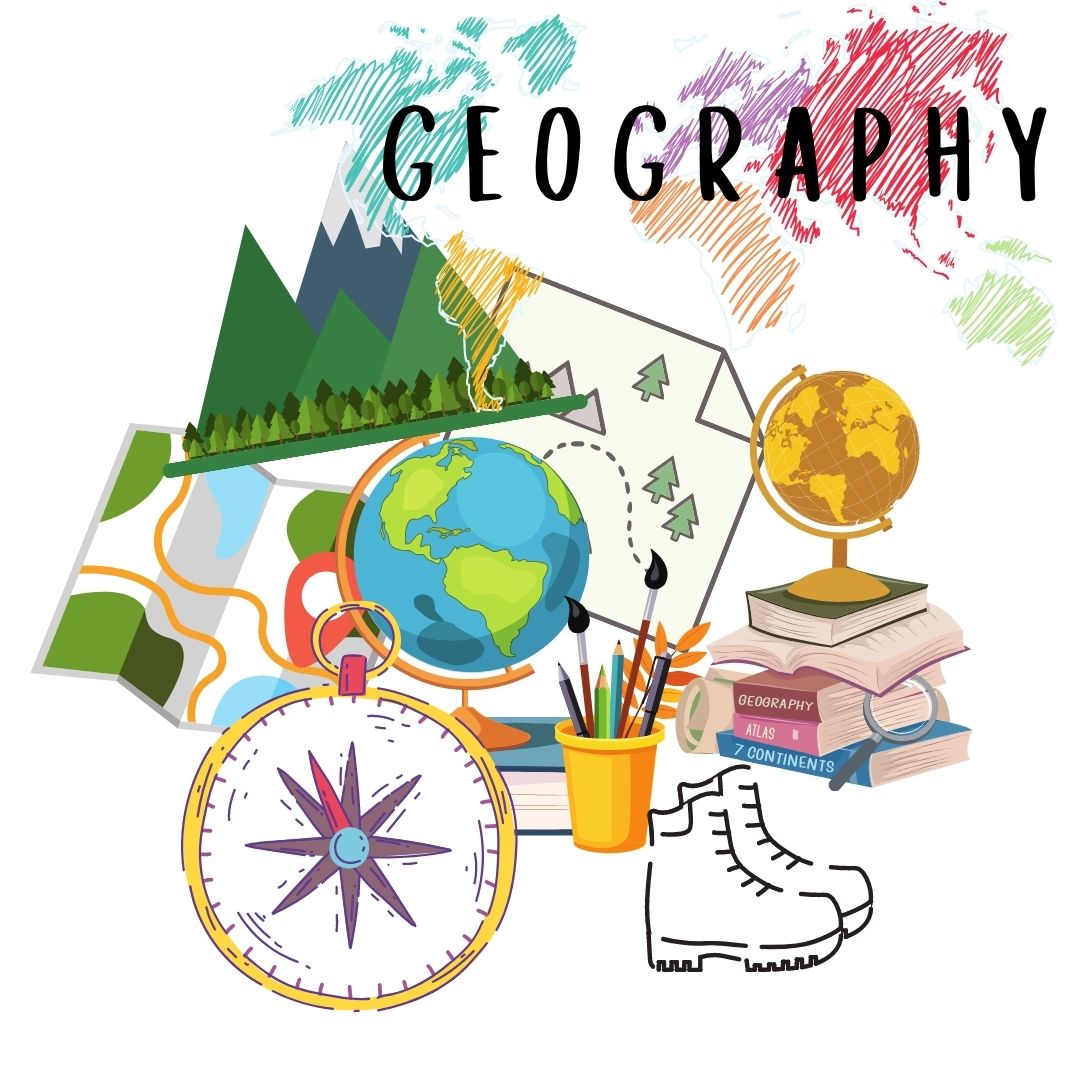 Our Geography curriculum is designed to develop children's knowledge of the world in which they live in both on a local, national and international level. We want them to be able to locate and compare a range of different environments; analysing the human and physical components on a global scale.
Children will have the opportunity to:
Locate places using a range of maps and atlases.
Complete enquiry based learning activities to gain a sense of perspective.
Immerse themselves in geographical fieldwork, using a range of resources.
Be inspired to visit a range of different locations and experience the cultures and traditions within these places.
Make cross-curricular links in order to consolidate learning and understanding of the world we live in.
Children should be inspired to enhance their knowledge beyond their local community.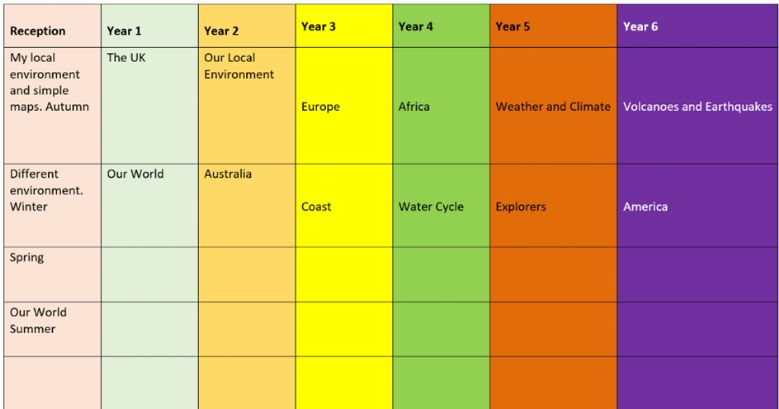 Knowledge Organisers