Mental Health and Wellbeing
Welcome to our Mental Health and Wellbeing page.
Our Pastoral Provision will support children through their learning and time at school to enable them to be well rounded individuals who know how to seek support if they are finding aspects of their life difficult.
We aim to enable children to recognise the importance of wellbeing and their own mental health whilst providing them with a toolkit of strategies such as self-regulation and problem-solving skills to take with them to adulthood.
We intend to assist pupils with the skills needed to positively manage their emotions independently by finding a resolution, to enable them to have resilience and become adults who will be robust and thrive in their lives whilst making a positive contribution to society.
Does your child struggle to sleep?
Watch the video below for some helpful hints.
Supporting Parents and Children with their Mental Health
At St John's CE Primary School we would like to ensure that you and your child have access to any help and support you may need.
Please feel free to contact a member of the Pastoral Team for a chat, guidance or access to additional services:
We would like to introduce you to our Pastoral team:
Mrs Taylor (Senior Mental Health Lead) rtaylor@stjohns.worcs.sch.uk
Mrs Galloway (Pastoral Support TA)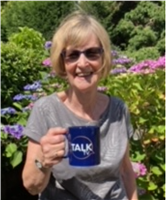 Mrs Love (Pastoral Support TA)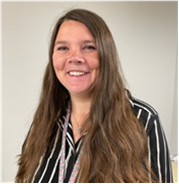 We are also very lucky to have Clare Darby an EMHP (Educational Mental Health Practitioner) working with us every Tuesday.
There are many websites available online that offer advice, see below for a few that may offer some support
: https://www.nhs.uk/mental-health
https://www.mind.org.uk https://www.youngminds.org.uk
If you require any advice, guidance or support please do not hesitate to contact us on 01562 745558.
We're here to help.