History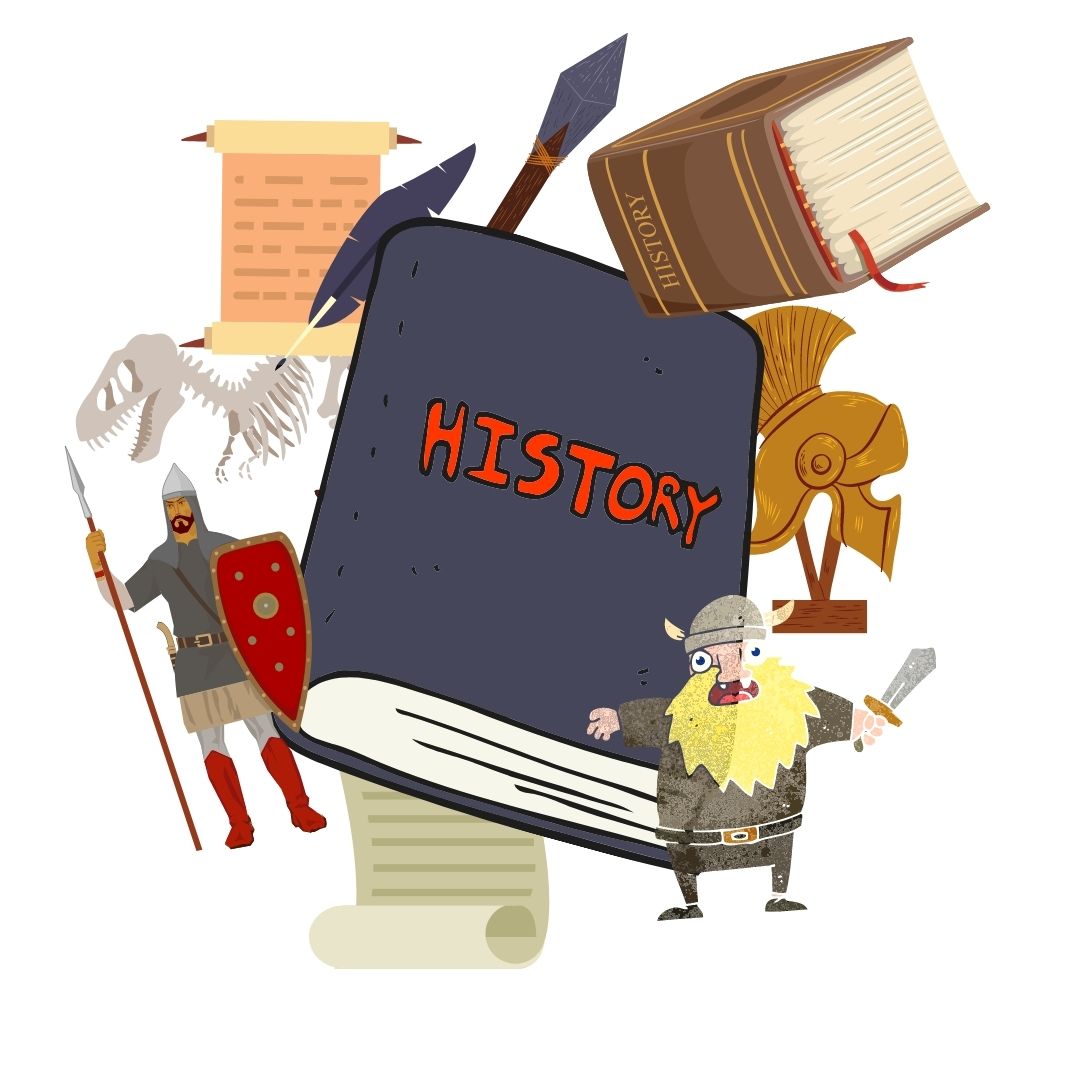 Our vision is to teach history through enquiry based learning which encourages critical thinking, enhances the ability to weigh evidence and generate debates, develop chronological understanding and allow pupils to develop their sense of perspective.
Children will have the opportunity to:
Explore a range of periods, significant people and events throughout history.
Experience history through workshops, visits and a range of resources.
Present their work in creative and imaginative ways such as art, drama and music.
Grow in confidence to ask and answer their own historical questions.
Develop their critical skills of historical inquiry to enable pupils to be active, informed and responsible citizens.
Look at how history has shaped the world we live in today and how the lessons learnt can affect our decisions in the future.
Pupils will develop their knowledge and understanding of the past to fully appreciate themselves and contribute effectively in their society.
Become a respectful citizen, showing empathy and understanding of all opinions.
Year 1
Autumn
Victorian Times and Designs
Children will explore life in Victorian Britain and look at similarities and differences between school and toys in Victorian times and present day.
Spring
Summer
Rule Britannia
Children will compare the lives and reigns of sixteenth-century Queen Elizabeth I and nineteenth-century Queen Victoria.
Year 2
Autumn
London's Burning
Children will explore the events of the Great Fire of London through drama
Spring
Local History Study
Children will learn about Kidderminster carpet factory and Rowland Hill
Summer
Amazing Grace
Children will learn about the RNLI and the life of Grace Darling and why she is remembered today.
Year 3
Autumn
Stones and Bones
Children will learn about how the Stone Age to Bronze Age period impacted on life in Britain.
Spring
Summer
It's All Greek to Me
Children will learn about who the Ancient Greek people were, when they lived and where and how they were able to establish their empire.
Year 4
Autumn
Rome Wasn't Built in a Day
Children will learn about the impact the Roman empire had on life in Britain.
Spring
Local History
Children will explore the life of a local soldier who was awarded the Victoria Cross Medal for WWI
Summer
Walk Like and Egyptian
Children will learn in depth about the achievements of the ancient Egypt civilisation. The unit concludes with an Egyptian Museum made by the children.
Year 5
Autumn
Meeting the Maya
Pupils will learn about the ancient Maya civilisation, including religious beliefs and rituals of the ancient Maya people.
Spring
Summer
Saxon Settlers
Pupils will learn about the invasions of the Scots and Anglo-Saxons in the 5th century and they will go on to investigate how life in Britain changed as a result.
Year 6
Autumn
Viking Raiders and Invaders
Pupils will learn about the raids and invasions by Vikings in Anglo-Saxon Britain
Spring
Summer
I'm an Evacuee, Get Me Out of Here
Pupils will learn when and why World War II began and find out about the key individuals and countries involved.